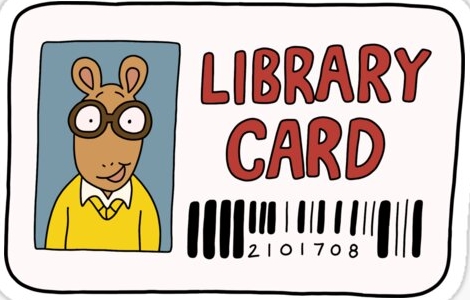 Eligibility for free service: Any resident of Wyoming or of rural Jones County who is of legal age may apply for service at the Library for himself/herself and any dependents in the household. In addition, any Iowa resident who is eligible for a card from any Open Access Library in the state may receive service according to the statewide Open Access contract.
Registration. Patrons must verify the information on their registration cards every one to three years to be considered current. New registrants will be required to present a photo ID with their name and current address. If you have just moved here we will accept a photo ID and a piece of mail with your address on it.
How to use the library card
Most materials have a three week lending period, DVDs are checked out for one week.

Please return your materials to the desk or use our drop box outside of the library 24/7.

You may stop in or call us to renew your materials; however, please be aware that if materials are on reserve for another patron you will not be able to renew.

A charge of $0.10 per day will be charged for overdue books until returned, a charge of $1.00 per day will be charged for overdue DVDs until returned, a charge of $1.00 per day will be charged for overdue Video Games until returned.

If you have a suggestion for something you would like us to acquire, please let us know! You can inquire at the desk

If you would like to reserve a material that is currently checked out, you can reserve materials using our online catalog.